DISCOVER OUR SUPERMARKET TROLLEYS, BASKETS AND DELIVERY BOXES
---
COLOUR AVAILABILITY
---
RAL 7015
RAL 3000
RAL 2004
RAL 1023
RAL 6024
RAL 5002
We have a set of tested colours (grey RAL 7015, red RAL 3000, orange RAL 2004, yellow RAL 1023, green RAL 6024 and blue RAL 5002) on which we can offer the highest guarantee standards against discolouration by the direct action of the sun.
The chassis and the standard hanger of the shopping cart are always manufactured in grey RAL 7015, and no other option is offered for these parts.
By default, the basket is manufactured in grey (this is the color we keep in stock of all the models). Any other color for this piece is an option with additional cost that is manufactured under order, reason why a minimum number of units is needed, which increases delivery time. The rest of components and accessories (rear door with seat, crate holder, separator tray and lower tray) they are offered at no additional cost in any of the standard colors.
The possibility of offering the basket or the rest of the eligible components in a personalized color, is studied and offered case by case.
SHOPPING CART ACCESSORIES
---
Our experience helps us to know what are the needs of users in the shopping experience. For this reason, we have a wide variety of accessories to make shopping time more comfortable in any surface.
In addition to the color of the shopping cart components, you can customize the type of wheels or the handle model. You can also add the accessories that we offer according to your needs, such as trolleys with drink holders, basket dividers, cradles with children's belts or cell phone holders.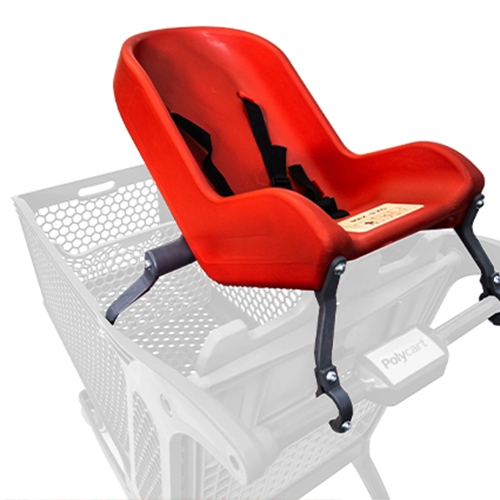 WHEELS FOR SHOPPING CARTS AND BASKETS
---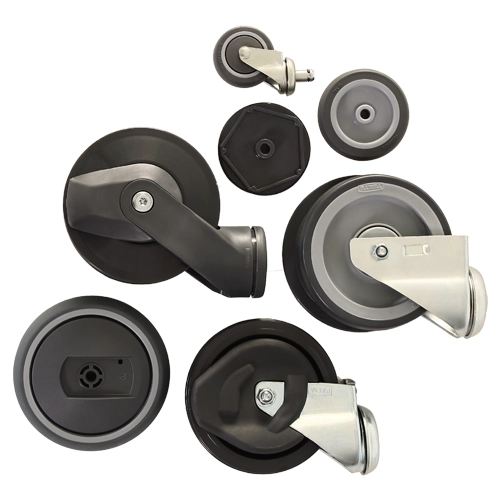 Depending on the surface on which they are to be used, we can supply different types of wheels for trolleys or hand baskets.
Our shopping carts can incorporate ramp wheels with different braking technologies that retain its displacement, ensuring the customer's safety.
We work with the best suppliers over the world, but we also manufacture our own designs. Our R&D department is in charge of developing new technologies to improve the quality of our products.
HANDLES FOR SHOPPING CARTS
---
Polycart designs and manufactures its own handles in ASA/PC: a blend of thermoplastic materials that offer very good resistance to temperature, UV rays and humidity.
We also select other handle options manufactured by leading brands in the sector that allow us to offer solutions for any need.
All our handles are easy to clean, very ergonomic and incorporate a display to customize the cart, enhancing the potential of your brand.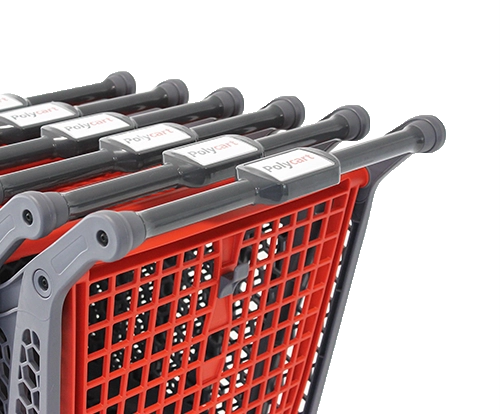 Looking for the solution that best suits your case?